The future of Beaver Builder plugin and its add-ons: clients perspective
The Beaver Builder plugin is a great pagebuilder with enough modules and templates to make appealing pages. Beaver Builder gained market share because of its clean code, its friendly user-interface and its non-destroying content after de-activating the plugin. Our analyses on current 3rd party add-on developers.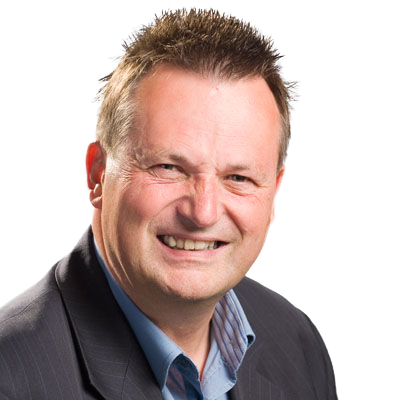 First of all the market of 3rd party add-ons just recently began to develop. First player was Jon Mather with his BeaverLodge collection of add-ons. The user interface followed the base on how the Beaver Builder developers thought to do things right. And with (only) BeaverLodge installed, there was no problem. Users could switch on or off the modules they wanted in the front-end list, to keep things as clean as possible. But things changed.
• There is no easy 'this is the best in the marketplace' at this moment
• Follow all comments on the BB Facebook group
More players
Jon was not the only one and at least two more players entered the playing field. PowerPack and Ultimate Addons also addes their own collections of add-ons. UABB also added a collection of templates. Both Puneet Sahalot (PowerPack) and Sujah Pawar (UABB) are very active contributers in their Facebook group communities, which are in both cases a perfect 'marketing taste and test area' for the development of both products.
How far should add-on developers go?
First of all adding all major plugins together will 'consume' 30.9MB within your WordPress installation, added up from (*):
Beaver Builder base plugin: 12,3MB
UABB plugin: 9,4MB
BeaverLodge plugin: 6,1MB
PowerPack plugin: 3,1MB
(*) There are many more smaller add-on with various purposes

Not all are needed at once and even some modules are in some way or another overlapping eachother. Look at the listing of all modules from the 'big 4' made by Ian Thompson from Beaver Brains. For web developers this list is a good start to make a kind of a choice whether or not to use one of more add-ons.
However in cases some add-on developers have some kind of 'take-over' approach. What does that mean? It is possible to add some own settings to already existing modules from another. For example the base of the row settings in the Beaver Builder Plug-in offers three tabs to do the things the Beaver Builder developers think that should be in it.
After activating PowerPack another set of tabs will be added to the row-settings, to get 'more things done'. We ask ourselves if this is the way to go to develop things further with the web developer and even the end-user in mind.
The community is feeding them all
The 4 facebook groups all together serve about 4200 users (with about 2750 for Beaver Builder alone). All they say will for sure influence many of their feature developments. Things have been kind of hectic the last months and even experienced web developers could not follow all aspects of what everyone was doing.
The base of what is going on now, is a missing add-on user-experiences guidline. Jon Mather was the one who was preparing seperate plugins for each module. An approach we (at least) would have liked to be taken over by others. But that did not happen. Making choices for modules would be a logical way to go. Making a choice for a module developer is way more difficult.
Also templates
Not only modules is a challenge to get things well organized, UABB also added a set of templates in their add-on. And that made the plugin the heavist one with 9,4MB, and asking for more RAM assigned (256MB) to WordPress if activating all templates. If 'others' will also start to do this, it will for sure slow down performance in any possible way.
Impact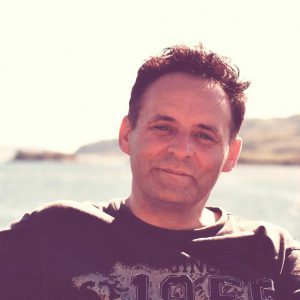 Together with David Waumsley we looked at some aspects around the use of the various plugins with the P3 Profiler plugin:
Beaver Builder plug-in only: plug-in load time 0,211 sec, 91% (0,1914 sec) for Beaver Builder plug-in
BB + PP + UABB: plug-in load time 0,967 sec, 26% (0,2494 sec) BB, 43% (0,4158 sec) UABB, 26% (0,2562 sec) PP
BB + PP + UABB + BL: plug-in load time 0,949 sec, 24% (0,2313 sec) BB, 43% (0,4067 sec) UABB, 15% (0,1402 sec) PP, 7% (0,0633 sec) BL
In the cases above it nearly does not matter whether modules are switched on or off. We also tested some speedtests (based on one page), not for the absolute values, but just for the relative values:
Starting with only BB plugin activated:
GTMetrix (London): 3 sec

Pingdom (Stockholm): 2.7 sec
Together with PP activated:
GTMetrix (London): 2.9 sec

Pingdom (Stockholm): 2.87 sec
Together with UABB activated:
GTMetrix (London): 3.0 – 3.2 sec (various tests)

Pingdom (Stockholm): 3 – 3.22 sec (various tests)
For that we can conclude that the influence on pagespeed of using all the plugins together is relatively small. The TTFB (Time To First Byte) makes a 50% difference in loading the site with or without the 3 add-on plugins. With all activated the TTFB was 1 sec, al de-activated TTFB was 500ms. With 30,9MB and about 30MB for WordPress with Beaver Builder theme, that difference seems logical. Note: we are just testing these figures for relative comparisons, not for absolute values.
One possible wishlist
Based on our experiences in this playing field we could create 'one' wishlist as follows:
individual light-weight(!) plugin per module with a well defined user experience structure to add the plugin to the Beaver Builder eco system
a well thought user interface in the front-end for choosing the modules and their settings
no take-overs within modules from others
individual templates to be uploaded and shown in the template section in the dasboard with the possibility to easily assign them to individual or more pages
Will this happen?
We hope so, but on the short term we don't expect this to happen very soon. The market is still jumpy and others might also enter this playing field.