The end of 'wow, wow, wow' in the 'Beaver Building' playing field?
It has been a great year of excitements in all aspects of the 'Beaver Building' playing field. For sure the arrival of Beaver Builder 2.0 will end this year of great new stuff, speed and features. Combined with Beaver Themer, nobody could ask for more. Right? My personal feelings.
Yes, there is (some?) competition from Elementor and Divi and maybe some others. The BB team looks very well at them and without copying the most obvious features, the team works hard to stay ahead of the rest of the pagebuilder arena. And in my opinion they do succeed very well. But for me it is for certain a question how this will continue in the year to come.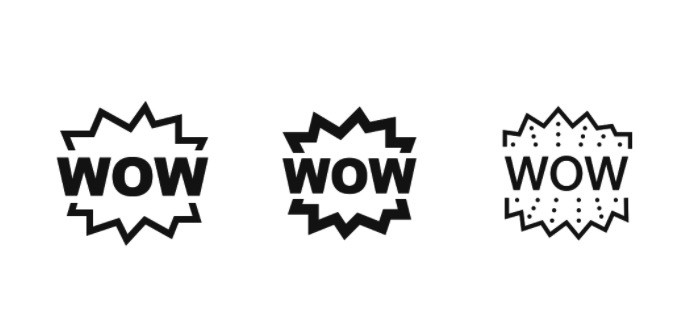 The balance in tools
The BB team has 3 major products in their portfolio. The BB theme, The BB plugin and the BT add-on. They will have to divide their skills and time between the three. And I don't mind that we (still) don't have a theme version 2.0 (whatever that should contain). But in the variuos BB related facebook groups I do see people searching and shifting between the BB theme, GeneratePress and the newly arrived Astra theme. And that is interesting.
In my opinion the BB pagebuilder plugin handles 95% of all creative and content elements on every page on a website. What is left for a theme? Well, in traditional WordPress structures that will of course be the header and the footer and in certian cases the sidebar(s). Is there more?
I saw the many questions around requested features for the header like responsive bahaviour, transparancy, 'stickyness', handling logo placement and a couple of other header aspects, which could make a difference compared to what the base BB theme had to offer.
And here it comes to a strange kind of choice. I did see many very enthousiastic developers, creatives and builders going for Beaver Themer. Did they do that for the things they missed in the BB theme, or did they choose Themer for example for their great field connections to be able to develop real database publishing solutions with the BB playing field? My personal use of Themer is aimed at higher-end applications. And to be honest, the header tools in Themer are fine, but I don't care that much.
The Beaver Themer position is in many cases confusing for the 'lower' end developers
If money plays the major role in making choices, Themer has a (relative) disadvantage of being priced at 147 US$ with a yearly renewal fee at 40% of that price. Many could find that a 'bit high' for 'just' improving the header (which in their minds should be in the BB theme). Because of that argument (and maybe not undersatanding the full power of Themer), a shift to themes like GeneratePress or Astra (from Brainstormforce, the developers of the BB add-on Ultimate). They both offer a free version which go (far?) beyond the 'header level' of the (paid) BB theme. Yes, that could have been a marketing mistake of the BB team, not noticed while being so busy with their 2 main great products, BB plugin and Beaver Themer.
The free versions of GeneratePress and Astra were smart choices of their developers
However with both paid add-ons I had the feeling to be overloaded with settings in the (in my opinion) not so friendly WordPress customizer. Maybe I am not such a styling guy, who needs to set every detail in color, fonts and sizes. But with both GP and Astra (in their pro-variants), I do just spend to much time in doing things I don't want and/or need. Yes, I am NOT a designer.
Back to the real needs
If I sit down and start thinking about the real needs for my customers, for sure I will position Beaver Themer in the higher end of the market of real database publishing applications in WordPress. Together with Pods and the Pods Themer connector I can make a huge difference compared to anyone 'just making' websites for saying 'hello, here I am'.
What is the future of Beaver Themer anyway? Is dedicated plugin support the way to go? I doubt it. I think support for custom fields in a more general way would be great……..
I have about the same feelings with all the creative modules from the two very popular BB add-ons PowerPack and Ultimate. Both develop their products and they are getting closer together. Yes, there are many very nice modules in both of them. But how far should these two add-ons 'grow' in terms of both creativity and functionality? It is a matter of personal taste in place of the customers needs. And I don't have many customers who go for 'fancyness' in the first place.
The end of 'wow, wow, wow'?
Looking in the direction of 2018, what can we expect? I personally think the 'wow, wow, wow' factor will eventually(!) phase out. The tools to be able to build more effective websites in a less time and with all creative possibilities are all there. The end of 'this is a typical WordPress website' is already way long behind us. Yes, the BB team will still improve many things in their product portfolio and the PP and UABB add-ons will for sure even become more fancy and play a role in creative trends. But 'the rest' the job seems to have been done. For me the Pods integration in Themer was the big 'wow, wow, wow' for this year. I would be surprised if 2018 would bring me another one.